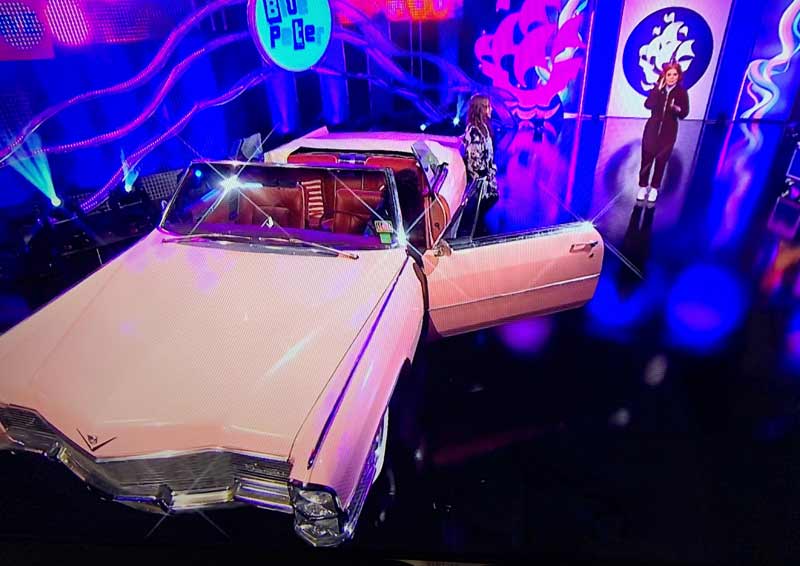 "It was great and fantastic to have 'the Cadillac' on the show!
Thanks for everything and for sorting it all out for us."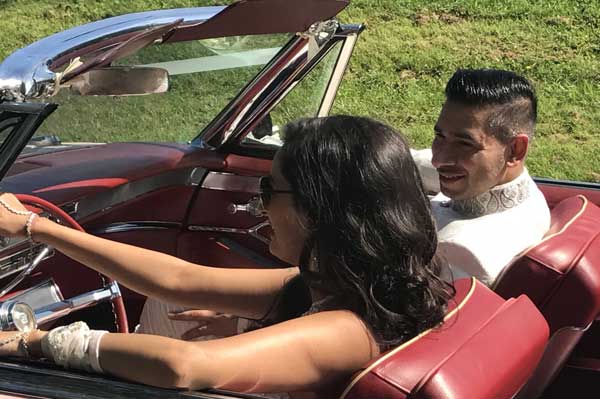 We had an amazing day and so pleased with the photos Michelle took – she really captured the essence of the day which was fun, fun, fun! Kerry was lovely, very patient, and we were delighted with the car – everyone loved it! We drove round Greenwich twice, everyone was smiling and waving at us, we felt like celebs! It really was a huge part of the day, so thank you for providing such a great service – worth every penny – and the red ribbon was perfect! Thank again Jane!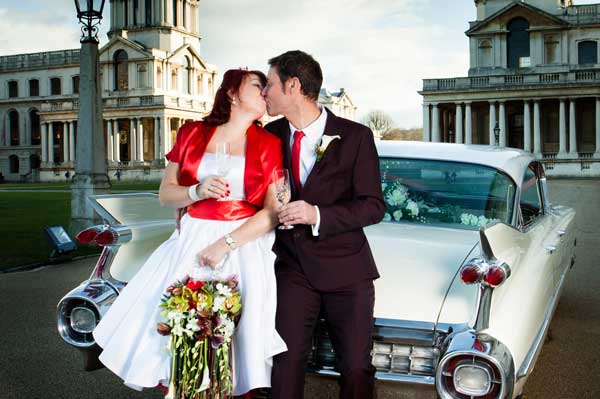 I just wanted to thank you for a superb afternoon on Sunday. My mum was amazed when the taxi turned out to be the fab pink cadillac – what a special car! Craig was an excellent driver and my mother told him all about her times driving cadillacs around Europe. It was so nice being driven in an open top car around South Bucks and my daughter loved it so much she now wants to buy a Cadillac! Thanks again Jane for making this all possible.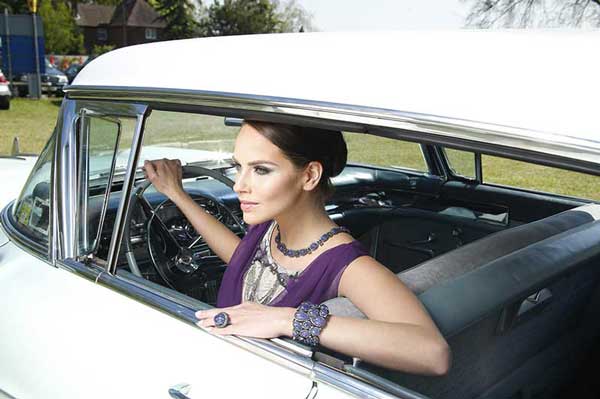 I just wanted to say a massive thank you for providing such an awesome car for my wedding day. It was immaculate and looked better than it did in the pictures! Also our driver Alan was amazing, such a nice guy so please pass on my sincere thanks to him too.
My wife loved it! Our guests loved it and if anyone is looking for a Cadillac for their Big Day I will be sure to send them in your direction!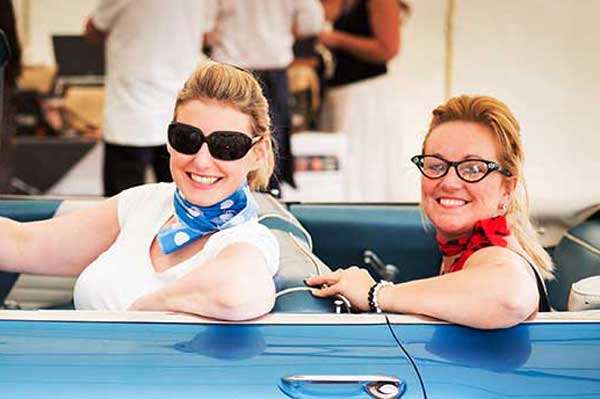 Thank you so much for letting us share your beautiful cream cadillac on Saturday – it stole the show and the interior was amazing. It was great having a lady driver too – thanks so much for helping me with my dress when I needed the loo! I can't wait for the photos to come back so I can have a pic of my all time favourite cadillac on my wall. Thanks again Jane!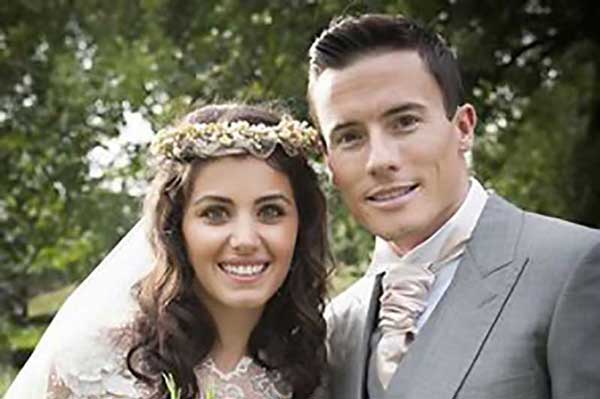 Thank you for the hire of your stunning oldsmobile. The car was just drop dead COOL! It really pulled in the crowds outside the restaurant and everyone wanted their photos taken in it. Craig was really patient and when we had a sudden downpour, kindly assured us it wasn't a problem putting the roof back on. And thank you for arranging at such short notice – you really saved the day!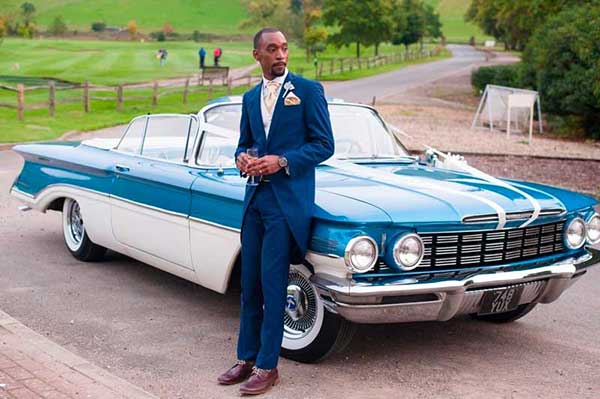 I would like to take this opportunity and say a massive thank you to you and Craig. The pink cadillac looked fantastic and it was a fabulous experience for myself and my guests. Craig was ever so lovely and easy going and patient.
I appreciate the weather was very hot that day (lucky me!) and Craig had to sit in the car in the heat, but these are the times you notice customer service going above and beyond – for that I am so grateful!
On behalf of Jason and his bride Samantha, and of course myself, I just want to thank you for all your help in making their day so wonderful. Craig was wonderful – relaxed and fun and clearly enjoyed his role on the day so massive thanks to him too.
Sam was completely wow'd by the car – as was everyone else on the day. The peppermint colour was just perfect and looked so pretty.
With a wedding you can only plan so much and then the rest is reliant on all the services you have employed. I can certainly say that we made the right choice – everything was so professional, punctual and stress free. We were lucky that the rest of the day continued in the same vein. Thanks so much again!
Take a look at all our cars in our gallery
Or make an enquiry and get a quote now

Supplying Cadillacs to Surrey, London and surrounding areas
Get in touch
Feel free to contact us with your enquiry.
Telephone: 07812 390 543
Email: jane@surreycadillacs.co.uk
Greenwich wedding photos by:
Michelle Walsh
© Surrey Cadillacs 2018